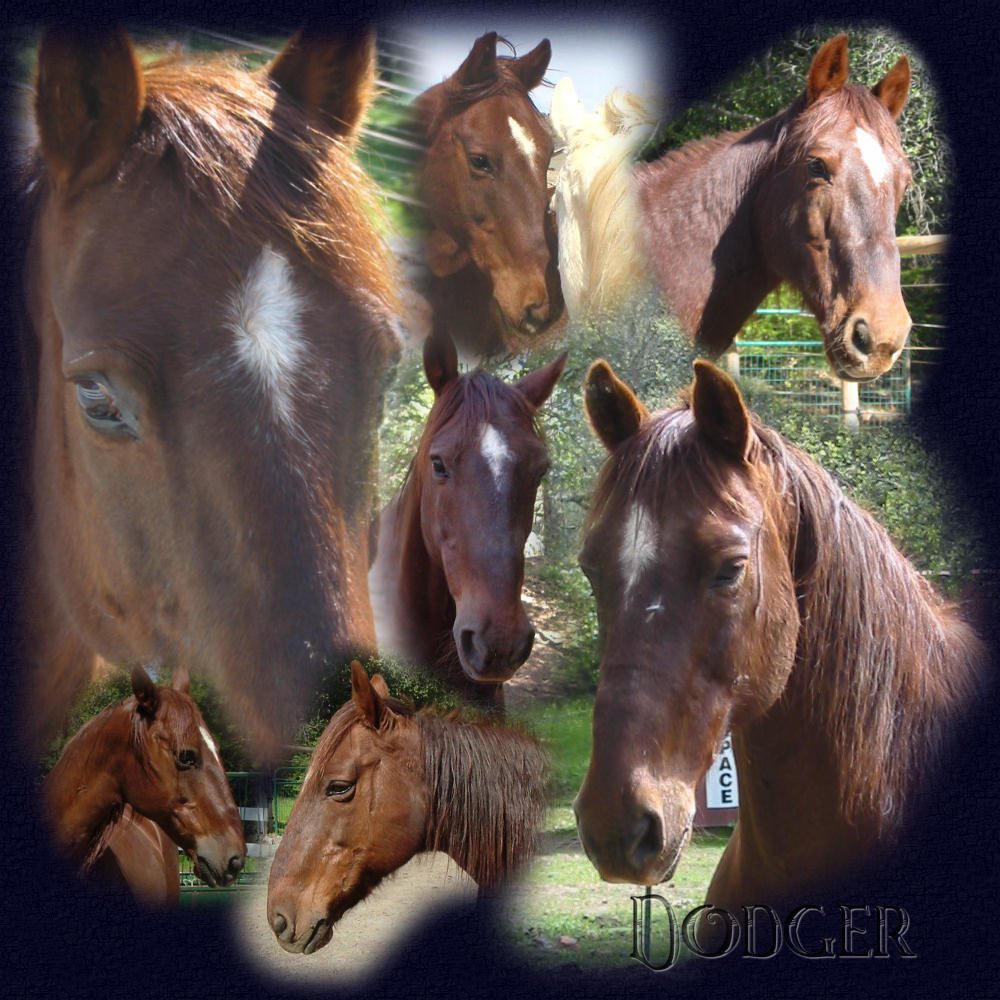 This is Dodger, our mustang. He was brought in by BLM when he was 4 years old. A variety of owners had him before he came to us, when he was about 15. His face reveals some of the treatment of his former owners. If you look, you can see evidence of having had a broken nose where a halter was likely placed on his face with a snub chain.
Dodger's worst wounds, though, were much deeper. He came to us very fearful. As of September 2005, we have had him as a precious member of our family for two and a half years. The connection he and my son, Daniel, made was virtually instantaneous. The two of them have forged a bond that will last beyond a lifetime.
For more pictures of Dodger with his human partner, Daniel, click here or here.
Copyright © 2005 - Heidi Bylsma - All Rights Reserved
Webmaster: Info@SpiritofEquus.com - info@spiritofequus.com