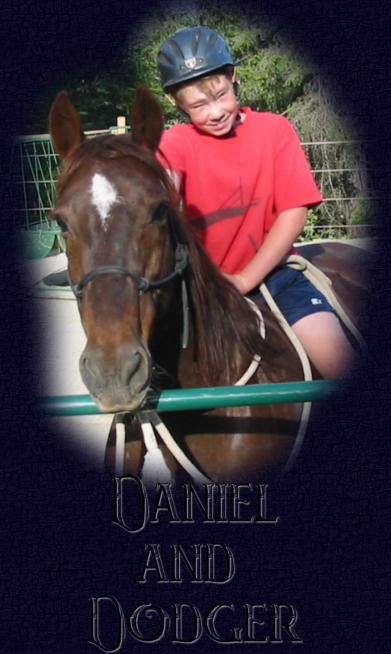 Hi! Welcome to my "show off" pages for my son, Daniel and his BLM mustang, Dodger! I hope what you find here amazes and inspires you just a bit or, if not that, then that you might get a warmth in your heart seeing what these guys have together.
Dodger and Daniel have that something special that most people who love horses long for and never quite achieve. Thing is, neither one of them expected it. It took them both by surprise. Daniel, a 10 year old autistic spectrum boy (Asperger's Syndrome), fell in love with Dodger, our BLM mustang, before Dodger even had been transported home from a neighboring state.
Apparently, Dodger knew intuitively that Daniel could be trusted, as the formerly abused mustang set aside his fear and allowed my son to enter into his world.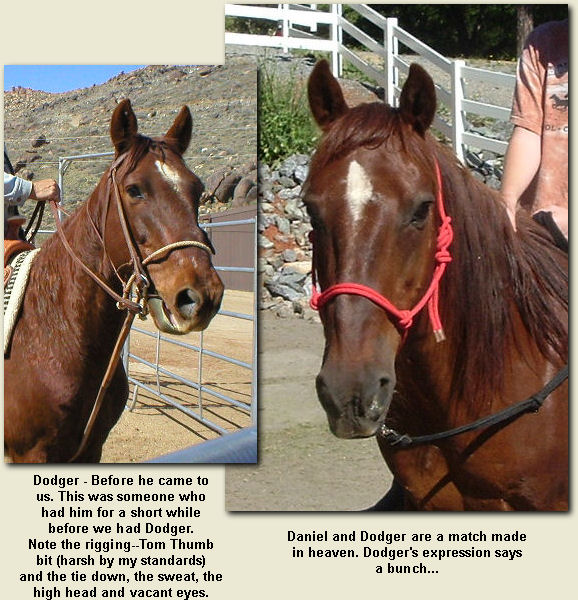 Their partnership has been a joy to behold for the past three years. I am so thankful for the gift given to my son and to our family in Dodger. I am also very thankful that Dodger was given Daniel as a gift, too. Both lives have been changed forever.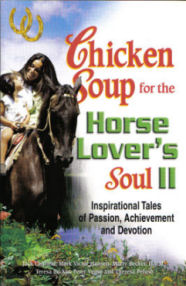 I submitted their story and it was accepted for publishing in the Chicken Soup for the Horse Lover's Soul, Volume 2 book! It is about Daniel and Dodger, how they met, and what has happened since that time. I thought it would be fitting to provide a spot on the web where I can show off my two red-headed boys.
Additionally, the Bureau of Land Management who manages the mustang adoption program has a quarterly online publication and they will feature Daniel and Dodger's story in the Spring 2006 edition! I will post the link when I have it.
For more pictures (lots of them...it takes lots of time for the pages to load!):
If you have highspeed internet access, please click here for a five minute Windows movie of the two of them.

The "Dodger" button will take you to a collage of Dodger solo.

The "Ground" button will take you to a collage (and some narrative) of the two, Daniel and Dodger, doing what they do best, playing on the ground together.
The "Riding" button takes you to a page featuring the two of them riding.
I hope you enjoy a glimpse into this amazing partnership!

Use the navigational buttons or the links at the bottom of the page to see some photographic collages of these two special guys. The pages are graphic intensive, so please be patient. Thanks!

I hope you will email me to let me know that you have visited! I would love to hear from you!